Blend Radius with MoveIt/ROS/UR5e
Dear all,
i controll my Universal Robot UR5e with Ros and MoveIt. It works all fine. Now I want to add the functionality "movep" that the UR5e has in the UR-Script Language. This command is described here. The TCP of the robot should not go exactly on the target point, it should do a smooth transistion between the previous and following trajectory, like in the picture.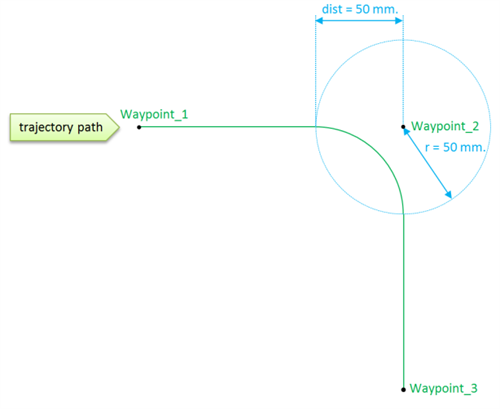 The Pilz Industrial Motion Planner provides such an implementation.
But now my question: Is it possible to realize it without the Pilz Planner? I could compute several points on the "rounded edge" with a specific sampling rate, but then the robot will stop for a while at each point. That is not a smooth transition. I am looking forward for your help. Thanks a lot!!
My Setup: Ubuntu 18.04 and Ros Melodic for UR5e (UR Driver)
Comments